The Night the Undergrove Awoke
A downloadable adventure supplement
The Gathering Festival has concluded with larders and bellies full, and while all the campers go to bed filled to the brim with food, drink, and song, the commotion, dancing, and singing has awoken something in the Undergrove.
Arising from the Undergrove, a threat to the very community of the Grove has awoken. Can you save the quantum convergence of campgrounds, or will the Grove as you know it disappear?
Included is the new Quick Start Grove Guide to jump right in! Play as a one-shot adventure or as part of your existing campaign.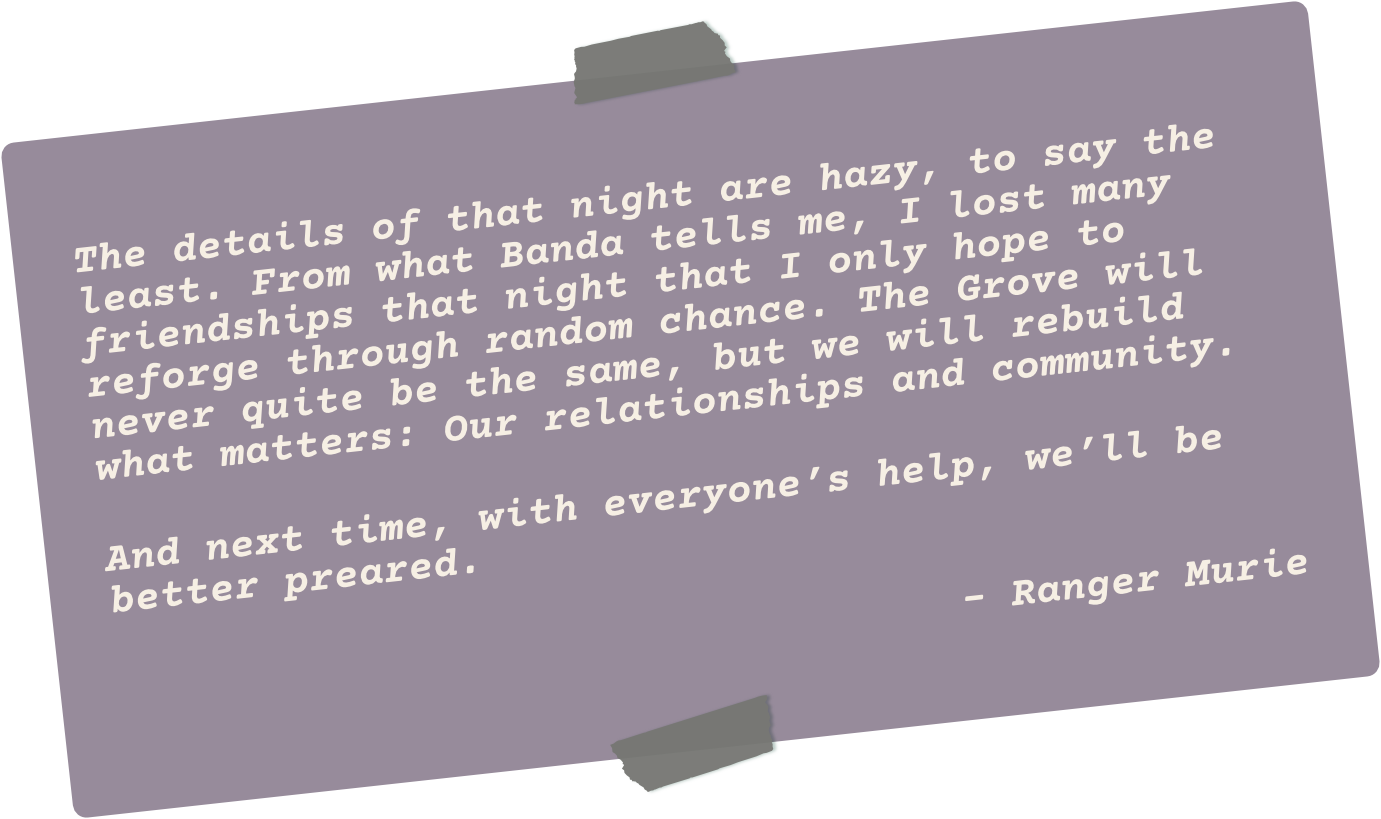 Includes a new, creature - The Void Inderak
A mix of existential and thematic horror
Unique failure (and success!) outcome that have lasting consequences
Open-ended options - Solve the horrors in the way that fits your play styles best.
Will you explore the Undergrove or try to solve the problem from above?
A bi-fold Quantum Event (adventure) for Banda's Grove. 1-3 hours to play.
Requires the Ashcan or full rules to play.
Content Warnings: Memory, Recognition, Meaning, Purpose, and Friendship loss.
Download
Click download now to get access to the following files:
QuickStart Grove Guide_Spreads.pdf
457 kB
TheNightTheUndergroveAwoke_Pages.pdf
166 kB
TheNightTheUndergroveAwoke_PrintFriendly.pdf
233 kB
TheNightTheUndergroveAwoke_Spread.pdf
163 kB